Gig Review: Sara Petite - Kitchen Garden, Kings Heath, Birmingham. Thursday 13th July 2023
The signs are looking good that Sara Petite's intermittent love affair with taking her music overseas will transcend into something more regular. This San Diego-based artist has many recording years behind her and flirted with fans in the UK for close on a decade. Now we are entering a phase where there has been two tours in just over eighteen months and plans afoot to return to our shores within the next year. This is good news to those well acquainted with her music and for the heaps of dormant fans who will no doubt be smitten once the stars of connection align. Previous solo trips now seem consigned to the past as evidenced by hooking up with three established, adaptable and rather excellent musicians who added an essential dynamic to the Sara Petite Band. The prime conduit for re-acquainting herself with the UK in recent times has been multiple bookings at the Maverick Festival where her several sets went down a storm. There is even an adage here that the Friday night Peacock performance at this year's staging was the best set witnessed in thirteen straight visits to the event. However let's bring things up to date with a reflection on her return to the Kitchen Garden in Birmingham. 
Sara Petite will always be hailed as one of the pioneering American touring artists who bravely stepped into the post-pandemic gig world in the Autumn of 2021. This was not just home shows but ones thousands of miles from her Californian base. That gratitude will never be forgotten at a time when we wondered whether the live music community would even survive. On that short September tour, Sara made her Birmingham debut in a trio format with Joe Coombs on lead guitar and Scott Warman playing bass. These two fine musicians are well known figures on the British country and Americana scene backing many artists both home-grown and touring. This time the band added a missing piece in drummer Jamie Dawson and the rocking festival set up was in place. 
Of course the Kitchen Garden is far from a rocking place, but quality musicians know how to play the acoustics to a tee and the trio backing Sara this evening polished the task into a smooth operation to give the songs an optimal sheen. Those songs spanned the entire length of her recording career with the fabulous title track from the 2006 album TIGER MOUNTAIN getting a regular airing on the current tour. This song hones in on her roots and is one of many songs getting a brief background introduction. The inter song chat is a mix between innate wit and a desire to expose what drives the music of Sara Petite. With that in mind if you strip away the instrumental layers, a succinctly gifted songwriter appears who isn't afraid of tackling wider issues. Alongside raucous family get togethers we were also left to contemplate the balance of masculine and feminine energy, more so re-addressing the imbalance. 
The title track from her latest album THE EMPRESS is the song mode for this writing dive and one of eight tracks shared from a record still fresh off the block. The barnstorming instantly hitting prime number from the new pile is the rousing 'Bringin' Down the Neighbourhood'. Three live listens so far have a steep upwards trajectory of appreciation. An old Sara Petite track from 2000s has been resurrected to bring the new album to a close. 'Lead the Parade' was one of the early songs played in a single set that spanned an hour and a half. This new incarnation of a previous album title track makes a welcome return. Now all we need is 'Doghouse Rose' to re-appear on the next tour to complete the album titles from the embryonic days of Sara Petite. 
The bar for this Birmingham show was placed exceedingly high from the start with the exceptional 'Feeling Like an Angel' kicking things off in sumptuous style. This track sends shivers especially in the chorus melody which melts upon every listen. This song opened 2021's RARE BIRD, an album sending several other numbers into the Birmingham air this evening. 'Scars' is raw and candid, 'Working on a Soul' never fails to get everybody singing or at least muttering its chorus, and 'The Misfits' embodies a fiery independent spirit. The latter closed the show in the encore spot preceded by the middle of this trio shining a bright light on an album's riches. 
Setlist songs start to thin out as we go further back. 'Good 2 B Me' represented ROAD LESS TRAVELED with its Tom Petty references. The title track appeared in the second Maverick set, but sadly was omitted this evening. So many songs, so little time. There was time for some more vintage Sara Petite as 'Little House' showed its longevity in surviving many years and fighting off hoards of other fine tracks to make the cut.  
It is recommended that you delve into her back catalogue. There are seven full length albums to check out. I discovered her music in 2010 with DOGHOUSE ROSE and immediately tracked back to LEAD THE PARADE and TIGER MOUNTAIN. 2013's CIRCUS CAME TO TOWN actually had some UK press and a review was posted in the early days of this site. There has been some evolution leading to the present, but a trademark sound retains including a voice that soaks rich into the entity of her music. 
Labels hover around the music of Sara Petite without overwhelming her. She is country to the core minus the definition. Widening the touring band to include some pedal steel would shift more in that direction. She is wholeheartedly rock 'n' roll in moments of exaltation and a brash thrashing of honky tonk femininity in other quarters. Streaking through her veins is a songwriting passion. Americana embraces her. Ultimately she hits all the right spots for many. 
A surprise addition to this show was the invitation for Savannah Gardner to open things on the stroke of eight. This half hour set coupled with the 90-minute main fare rewarded a modest outlay with a ridiculous amount of return, especially for those with many years investment. She is also an American swallowed up in the country-Americana calling, but has lived in the UK for five years. An appearance at this year's Ramblin' Roots festival introduced her to me as a live act, although others recall her from Long Road. There is certainly plenty of raw talent to play the long game that would benefit from packaging some of the streamed singles into a longer record. More exposure on the live circuit and continuing to hook up with others will help. Sometimes you can get lost in festivals, so playing more intimate sets can work wonders. I look forward to checking more of her music in the future. 
Sara Petite rightly hails and praises the work of Joe Coombs, Scott Warman and Jamie Dawson in the role of re-inventing her UK presence. They are a band home-from-home and hopefully will remain close at hand as this love affair grows. These are now halcyon times for following the music of Sara Petite from afar. Good things comes to those who patiently wait. Sets like this in Birmingham both nail the here and now and frame a little part of the past when you found new artists by any means available. 

ALBUM REVIEW:  Sara Petite's 'The Empress' Is a Travelogue Through Twang
If you want a heaping plate full of twang, let Sara Petite be your server. With her original roots planted in a tulip farm in Sumner, Washington, the self-proclaimed rhubarb pie capitol of the world, Petite developed a taste for the outlaw country side of life. That allows her to sneak in elements of rock and roll, punk, bluegrass, old-time, and whatever else crosses her path. But with her vocal cords wrapped in twang, it comes out country as all get-out. 
Petite is a slap-you-upside-the-head lyricist as well, turned up for full effect on her new album, Empress. "I Want You So Bad" is a mini novel that clocks in at just over a minute, but she gives you all you can handle and then some. "I want you so bad / I don't need you anymore / You're wicked and you're cruel / And you're a dirty little whore," she tells her poisonous lover. "So come on over baby / In the middle of the night / Ripping off our clothes / Shooting out the lights / Crawl around the room / Slide across the floor / I want you so bad / I don't need you anymore."
The title cut addresses issues Petite has endured as a woman in the music business, where fronting a band has not always gotten her the respect that a male counterpart gets, and illuminates the path of women warriors over the ages: "Sometimes I was the sinner / Sometimes I was the saint / I hung, I swung, I screamed, I burned, I walked the plank / The Empress rides … With a sword of Justice by her side."
"Lead the Parade/Meet Me on the Other Side" is Petite's take on the New Orleans funeral band processional tradition. On the way to the graveyard the music and the tone is somber. "Now here I am with a rose in my hand / All dressed up to go away / This ain't no rehearsal / it's the real thing today," Petite intones in a Wanda Jackson-worthy twangy drawl set to a sepulchral honky-tonk crawl. But on the return from the boneyard, it's time to celebrate, with Petite finally getting to lead the parade: "Bring your dancing shoes and happy feet / 'Cause that's the day our souls will meet / When I meet you on the other side."
Sounding like a blend of a sultry Wanda Jackson and a brash June Carter, backed by plenty of weepy pedal steel courtesy of Bob "Boo" Bernstein, "Tread Softly," gently warns would-be suitors to take care with her heart.
With "Bringing Down the Neighborhood," Petite cuts loose on finger pointers who cast judgment on a rowdy bunch of pill-popping, hard-drinking, and God knows what else-ing imbibers who still deserve a little respect in Petite's opinion: "We all got weeds in our own gardens / Life sure is a mess / It's easier making fun of someone else I guess."
Vocally, lyrically, and instrumentally, Petite's latest offering of originals is a stunner, a no-holds-barred travelogue fit for lovers, fighters, and just plain folks who enjoy a rowdy ride in the country.
Sara Petite's The Empress is out June 9 on 40 Below Records. 

Sara Petite/The Empress/Forty Below Records/JTM Music
3.5 Out of Five Stars
Despite all the implications her unique surname may suggest, Sara Petite has always been a major player. With her new album, decidedly dubbed The Empress, that point is made clear. Dynamic and distinctive, it finds her drive and determination firmly at the fore, conveying clear confidence and the decided influences inherited from her heroines and forebears —Loretta Lynne, Dolly Parton, Barbara Mandrell, Emmylou Harris, and any number of other women who made a mark in what was once considered a man's realm entirely.
That unflinching attitude is evident throughout, and on songs such as "She Comes Undone," "I Want You So Bad," "Lead the Parade," "Le Petit Saboteur" and the title track she comes across with a bold and brash approach that's as confident as it is compelling. The Empress reigns over realms that mostly rely on a classic country sound, with a honky-tonk sound that manages to find a compatible connection with her own independent approach. There are quieter moments to be sure—as evidenced by the track titled "The Mistress" in particular where the sympathy shared with the woman at the center of the song still manages to inspire an unrepressed emotion. 
Ultimately, The Empress provides a decidedly compelling set of songs, one that conveys assurance and engagement in equal measure. 
Petite has presence, and with The Empress, she starts a striking new chapter in her career, one that finds her making music compatible with a full feminist stance. That said, it can't be construed as political posturing. It's merely a statement and a sound that asserts both her independence and her acumen. To put it simply, The Empress rules in a way that defines her domain.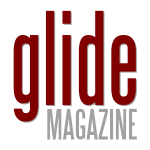 By Gary Schwind
June 2023
Sara Petite is a singer-songwriter from San Diego that has the roots of country music running through her. She can sound as feisty as Loretta Lynn and Wanda Jackson, and she is just as good at portraying heartache as Patsy Cline. It's practically impossible to listen to her albums without feeling something. If you have that experience, you might be the only one.
Her new album is The Empress, and it shows not only her roots in country music but also in rock and roll. Of the title track, she said, "The Empress comes from the idea that our world is out of balance. Everything's gone off-kilter, and we all need that mix of feminine and masculine energies in our bodies. The more that women are respected and held to the same level of importance as men, the better off we're all going to be."
The album kicks off with "God Save the Queen," but it's not a cover of the Sex Pistols song. Instead, it is a plea to save the earth. However, it carries plenty of punk sound in the guitar. It also carries a punk attitude, like when Petite sings "I am the queen. I am the witch. I am the ruler and the bitch." On top of that, the instrumental break begins with three chords that sound very much like a punk band that is just getting started playing in someone's garage. Whoever decided to make this the first track made a sound decision. It is a great way to hook the listener into what comes next.
"Forbidden Fruit" is another uptempo gem. The song is propelled by a piano part that makes it nearly impossible to remain still. That being said, it is a song that works just fine without a dance partner when you just want to shake it by yourself on the dance floor of a honky-tonk. "That Was You and Me" has an infectious boot-stomping beat and a tempo that makes this a perfect song for dancing. In fact, it is so catchy that you may not realize the lyrics tell the story of a relationship gone bad. Or maybe you will notice and that that will only add to your desire to dance to this one.  
On the flipside of those uptempo stompers, Petite shows that she is just as adept at slower songs that pull at your heartstrings. "Tread Softly" is a song that goes heavy on the pedal steel and tells the story of a woman in love who wants to be vulnerable to her partner's touch. However, there is plenty of fear and fragility in her plea for love when she implores, "Tread softly on this heart of mine." 
Another song in the emotional vein is "The Mistress". In it, the narrator likens a loved one's battle with alcoholism to a mistress.  Of brandy, she says, "She's gonna be the death of you and me." It is a profound and impactful song similar to "Joey" by Concrete Blonde. Both tell the story of someone who is self-destructive and both are told from the point of view of a person who would love to end the downward spiral they are witnessing, but ultimately feel helpless. On the one hand, it is a good song for slow dancing. On the other hand, it is sad enough to break your heart.
The Empress by Sara Petite is the sort of album that gets better with every listen. Petite creates strong characters and tells stories that are sure to make you feel something. She can get you to dance while delivering lyrics that reach right into your soul.
Sara Petite

Sara Petite – The Empress 
This young lady's forte is loaded with a creative edge as she kicks hard well within a roadhouse framework with honky-tonk credibility. She scintillates with a bit of twang & bangs away with roots rock 2 by 4's. Yes, I'm exaggerating — but the woman has a Janis Joplin crossed with Loretta Lynn country spirit. I guess she likes what she's doing & that rubs off on us potato chip-eating, beer-drinking, chili scoopers who need an empress to cuddle us vocally & safely through our universal struggles. Let me catch my breath.
The outlaw country singer-songwriter Sara Petite's (lead vocals) exploration of dive bars, trailer parks & other American vacation spots on this 11-cut Eric Corne (bgv/percussion) produced The Empress (Drops June 9–Forty Below Records). It embodies varied passionate characters. It includes a hell-raising hillbilly heroine with addictions to legal & illegal lubricants & she does it with sincere old-school country sour mash sprinkled throughout each tune (for flavor). An interesting perspective maintained & told by a strong female viewpoint with songs tightly embraced in persuasive melodies.
There's also, as evident in cut 1 "God Save the Queen," a country-punk attitude adjustment. Done rather well too. The CD cover art should've been something more dive bar oriented. Think early Rolling Stones & Velvet Underground. A sleazy sticky old jukebox image would suffice. Sara leaning over the selection lights with an unfiltered cigarette burning down to her fingers. A tattoo on her arm of Rasputin with a banjo. Ah, the world of deviancy.
"Forbidden Fruit," borders on doo-wop & "That Was You and Me," with its oom-pah-pah beat intertwined with Sara's stinging lyrics…nice. She has an abundance of grit. However, "Tread Softly," sweetened by the finger-snapping finds Sara in an entirely different gear. She sings beautifully, a soft old-school ballad with fragile lyrics. Her country roots are well-established here. Her credibility as a country singer: solidified. An excellent transition.
Out comes the Nanci Griffith-Iris DeMent vocal dynamic with her delightful John Prine-styled "Bringin' Down the Neighborhood," — nothing short of electrifying parlando. At times Ms. Petite has that DeMent tone that Iris used with John in "In Spite of Ourselves." She would've been a good partner for the late Mr. Prine.
A touch of Cajun magic surfaces on "Le Petit Saboteur," – a colorful musical excursion. It all comes down to an impressive set by a lovely energetic & sassy lady.
Highlights – "God Save the Queen," "Forbidden Fruit," "That Was You & Me," "Tread Softly," "Bringin' Down the Neighborhood," "Le Petit Saboteur" & "The Empress."
Musicians – Bobby Furgo (piano/organ/Wurlitzer/fiddle), Michael Kastner (drums), Jeff Berkley (electric & acoustic guitars), Billy Watts (electric guitar), Bob "Boo" Bernstein (pedal steel) & Jorge Calderon (bass).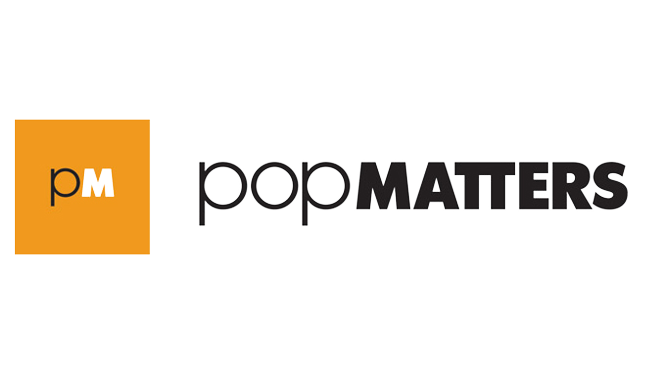 SARA PETITE HAS FUN "BRINGIN' DOWN THE NEIGHBORHOOD"
Outlaw country's Sara Petite premieres a new video as she rises to the top of her game on her latest LP with tales of revelry and rage, addiction, and rejection.
By Michael Bialas / 6 June 2023
Though the official start of summer is still a couple of weeks away, outlaw country badass goddess Sara Petite wants to bring the heat right now. She refuses to play by any rules during an award-winning career that began in 2008 and continues to mix hot and humorous hoedowns with relentless roadhouse rock 'n' roll. When it comes right down to it, this is a grown-up cowgirl who just wants to have fun. Ahead of the 9 June release of The Empress (Forty Below Records), her seventh studio album, Petite does just that. She sure knows how to rule the roost, even if it means "Bringin' Down the Neighborhood" during the raucous music video that premieres exclusively today (6 June) at PopMatters. 
Starring in the video made in January in her backyard outside San Diego and what she calls the "World Famous Spring Valley Inn, home of the Beat Farmers," Petite knows how to be the life of the party. That's probably true wherever she goes. Swigging beer while dressed as a policewoman or carousing with belly-up-to-the-bar celebrants, the singer-songwriter playing a "hell-raising hillbilly heroine" accomplished a simple goal with her concept for a colorful cast of characters. To have "as much fun as possible!" she exclaims in an email interview for this article.
"When I was really young, my Great Aunt Marlene told me I was too serious and needed to have more fun," she adds. "I also had a partner, John Kuhlken, God rest his soul, who loved to create fun and enjoyed watching people have fun. I wanted an afternoon where we all had as much fun as possible, got a little buzzed, and made a fun video. I think we did it!"